When entering the School District information from your W-2 form, Ohio requires you to enter the school district code instead of the name on your W-2 Form.
To successfully enter this within your account, you will enter your Ohio state information with your county information on the "first state" in the state section of the W-2. Add the school district Code information on the 'Second State" of the W-2 section.
The school district has to be the second state entry on the W-2 or it will not pull to the SD-100.
Please see the images below for details:
First State Entry: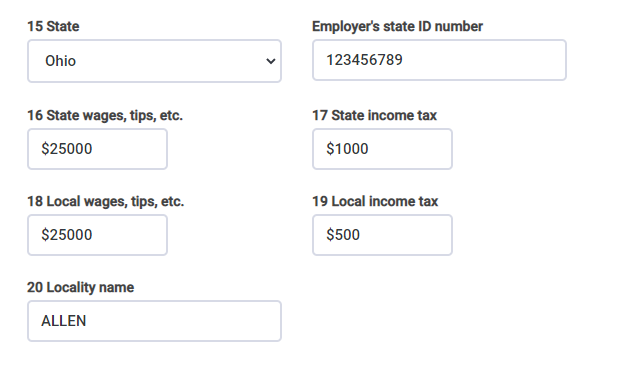 Then add a second State: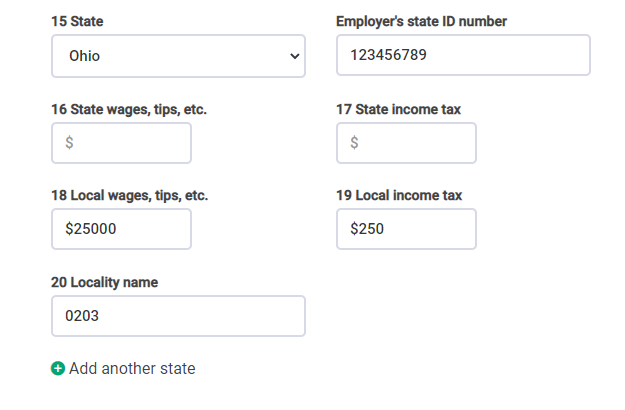 If you do not have a separate Locality or County line, enter the school district 4-number code information in box 20.
If you have more than one County line, you will need to enter that on a separate W-2 Form within your account.
Click here for a full list of School Districts and Codes with a tax.
If you do not know the school district in which you live, please use The Finder.